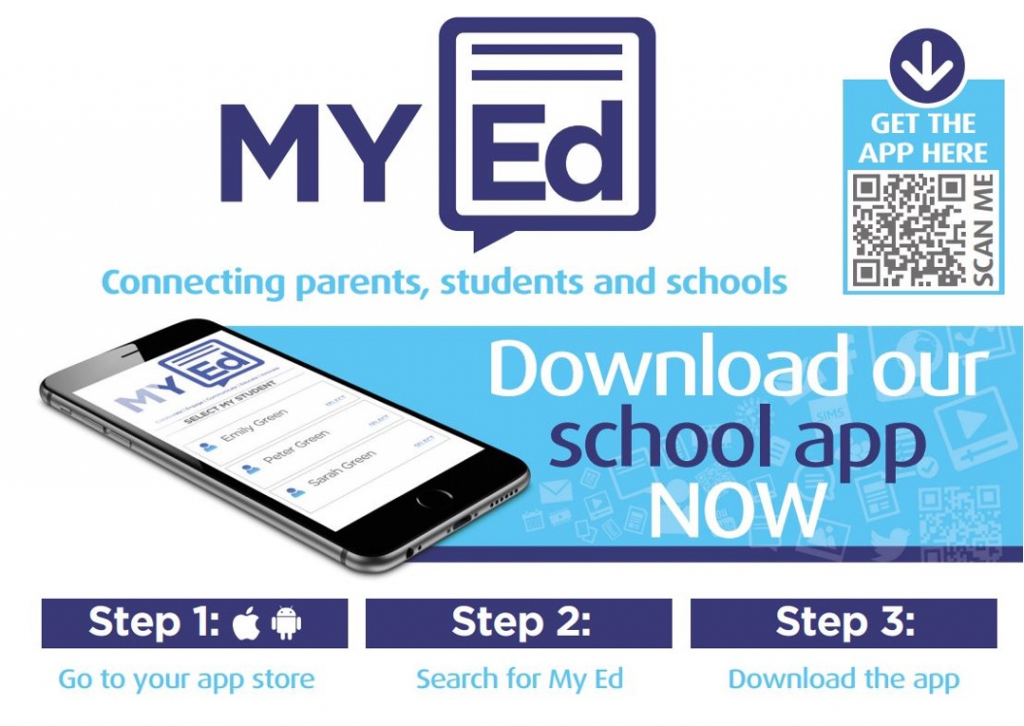 Mr J Priddle (Assistant Principal)
Email: [email protected]
Ormiston Rivers Academy utilises a range of digital communication methods to provide key information quickly and easily to parents/carers. As of October 2021 the MyED app will be the key platform that houses our communication. The My Ed app is free and available on android and apple devices, but unfortunately not for Windows devices at this time.
Key benefits of using My Ed are:
Academy information will be received instantly and letters cannot be lost in the post or in student bags.
It is environmentally friendly.
Cost savings on postage, paper and photocopying.
Improved frequency of information, keeping parents/carers better informed.
The My Ed app shows you up to date information about all aspects of your child's school life. This will streamline the amount of apps needed down to one simple app that provides access to:
Attainment (Go4schools)
Attendance (Percentage figure within Go4Schools)
Calendar dates
Menus (Break and lunch for the week)
Messages
News
Parents Evening dates and booking system
Parent Pay access
Reports (Go4schools)
Social Media (Facebook & Instagram)
Timetables (Go4schools)
Trips & Visits (Evolve)
Uniform shop
The introduction of the MyEd app means that we will not be using the SIMS parent app after half-term. The app will have full functionality when we return after the October half-term but is available for parents and carers to download and register their details now.
To take advantage of this, it is important that we have up-to-date contact details, including an email address and mobile phone number. If you need to update these details please contact the academy on [email protected] or please call the school.
Further MyEd information:
Video – MyEd App – Connecting parents, students & schools
Website – My Ed School App
Go4schools
Go4schools will be the primary platform where parents, carers and students will be able to view:
Attendance percentage
Attainment (Grades achieved)
Targets
Timetables
Reports (Written comments reviewing school performance)
Feedback is always welcome. Please send this via the school email [email protected] with 'My Ed' in the subject box.